WHY PRIVATE FINANCE?
New banking regulations are making traditional lending sources more conservative. This is especially true when it comes to export business. Plug Finance Hub specializes in brokering the deals traditional banks cannot service for internal underwriting reasons such as when an opportunity is:
too small for consideration

in a tough market to do business

under collateralized
Sometimes banks will excuse their own clients that no longer meet covenant criteria such as when:
The borrowing base capacity limit is reached

The borrower experiences too many lending restrictions to grow

The borrower fails to meet important covenant milestones in their lending contract
WHAT IS SHORT TERM TRADE FINANCE
Short-term trade finance typically involves transactions that are re-paid within 180 days, but usually under 60 days.
PO Finance

When finance is driven by a purchase order. The lender pays the client's supplier(s) and provides an advance to exporter.
A/R Finance

When finance is driven by legally enforceable receivables. Lender will typically require trade credit insurance policy wrap for the receivables.
Factoring

When lender advances against receivables on a recurring bases with pre-determined buyers.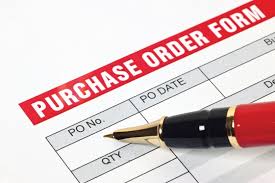 Our purchase order financing program is designed for businesses that are in need of immediate liquidity in order to fill single or multiple customer orders, both internationally and domestically. We offer this financing to numerous, diversified industries, to include apparel, electronics, furniture, housewares, sporting goods, agriculture, capital equipment toys and games, food products, hardware, industrial goods and more.
Details: Typically, sellers are advanced 70-80% of invoice and receive remainder of the invoice as buyer pays.
Our pre-export/working capital loans are designed to facilitate the export of goods or services by providing the liquidity needed to accept new business, grow international sales and compete more effectively in the international marketplace.
Details: Same as P.O. finance, sellers are advanced 70-80% of invoice and receive remainder of the invoice as buyer pays.
What is a good deal?
The typical great deal for Vecron involves an EXPORT that has over 20% profit margin to a GOOD buyer that is supplied by a source that is REPUTABLE for that CAPACITY.
What is a good Buyer?
A good BUYER will either already be KNOWN to trade credit insurance agencies OR TRANSPARENT with financials and/or trade references to establish credit WORTHINESS
 
What is a good Supplier?
The supply manufacturer and supply chain participants should be able to exhibit COMPETENCE and CAPACITY to perform as contracted.
Foreign Buyer Credit Finance
HELPING FOREIGN BUYERS PURCHASE
U.S. Equipment & Goods
On 1-7 Year Payback Terms
DOES YOUR TRANSACTION QUALIFY?
Medium-Term Finance is typically reserved for US products and requires a 15% down payment. It is imperative to have a creditworthy buyer for transactions to be approved.
Does the Transaction Fit?
Focuses on equipment made in the USA and certain European countries

Terms typically from 1 to 7 years

Financing from $150,000 to $10,000,000 and more.

Variable rates (based on Libor) and Fixed Rates available
Finance typically up to 85% of equipment value, and up to 100% in certain cases

Down payment and local cost financing available for qualified projects

Unsecured financing often available when supported by government